Welcome to AC Repair Miami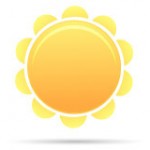 Thank you for taking the time to visit our site. We're an air conditioning maintenance and repair company in Miami Florida currently service most of south Florida.
Is your air conditioner not working properly? 
Is your system making noises?
Are you spending too much on your electric bill?
These are common problems and we can help you with them and more…
Miami is a beautiful city, and we are lucky to enjoy such excellent weather year round. But, this blessing can also turn into a night mare as soon as your air conditioner system goes down.
We know it gets hot fast which is why we respond and fix the problem even faster!
We offer very fair flat rate prices and same day response and repair. We do not charge by the hour, which means that your rate does not change. We get the job done, and we are excellent at it!
With us, you get honesty, professionalism, decades of combines experience, and an absolute, almost obsessive like attitude to satisfy you!

How it Works:
When you are ready, the process goes something like this:
 Pick up the phone and give us some basic information and a general overview of the problem.

 A few hours later a friendly and qualified technician will show up at the scheduled time and assess the problem.

 Once we find the problem, you get a detailed explanation and different options and prices with the benefits and draw backs of each option. Please remember we charge incredibly fair prices and our main focus is your satisfaction.
 As soon as we get your approval, the technician will get to work and fix the problem for you. We take care of everything down to the last detail.

Why Choose AC Repair Miami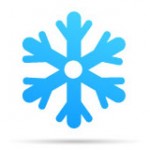 AC Repair Miami is a revolutionary new way to get air conditioner repair and maintenance services. Most air conditioner companies concentrate on getting as much money out of you as possible.
They do not care about the quality of their service, as long as they get paid; everything in the world is great to them.
This is one of the reasons we created AC Repair Miami; we saw an opportunity in the market and have never looked back. Instead of focusing our energy on how much to charge, we offer low fair prices.
Instead, we put every single ounce of effort in our power, to exceed your expectations.
By focusing on doing a magnificent job and helping our clients solve their problems, our business is more successful than any of our competitors.
Unlike our competitors, most of our clients call us whenever they need services, and they recommend us to their friends and family.
Our attention is always on what is important to you as a customer. You will get honest recommendations and options when choosing what the ideal action is when it comes to your system.
Other air conditioner companies will often recommend you to replace expensive parts. From years of experience, we know that, in most cases, the replacement of expensive parts is not required.

What We Offer You: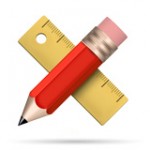 If you have a problem with anything related to heating or air conditioning, we can help! Here are just some of the services we can provide:

  Quality Air Conditioner Repairs


  Professional AC Installations


  Air Duct Cleaning for Better Air Quality and Performance


  Affordable Scheduled AC Related Maintenance and Tune-up Plans


  Leak Repairs


  Energy Audits


  Mold and Oder Removal


  Service and Repairs to Most Parts, Brands and Models


  Heating System Repairs, Maintenance and Installations


  And much more…
Again, if it is something related to heating or air conditioners, we can fix it and/or install it.
Brands We Carry